Over the past 24 hours there has been a major piece of news breaking in the regards to hit BBC show, that hasn't had a ratings slip at all, no don't believe the lies. This news has come in the form of a woman being at the helm of a police box, one of which a man has driven perfectly well on so many occasions.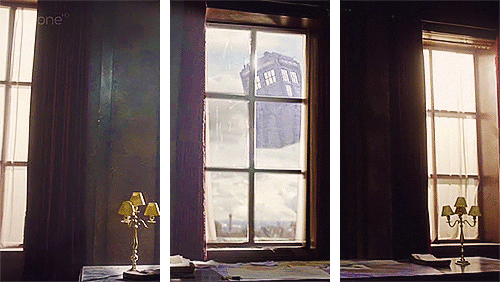 This news is outrageous to many, and possibly rightly so, this is due to the fact that men are being pushed out almost entirely, a woman PM, a woman Jedi, a woman at the helm of Star Trek's ship, a woman causing the fall of man, a women coming forward about sexual assaults from major celebrities like the POTUS. It's madness, it's unthinkable and allegedly unstoppable.
Who knows if a woman, when she's having that time of the month won't make a horrible and brash decision, especially with as much power as she'll now wield, such a mistake that was never made by a man, especially not to ever kill babies or anything.
Now, the complexities of time and space are almost innumerably difficult to comprehend. However, there does seem to be a few people with the insight and the knowledge to impart some serious wisdom on the topic from the most logical and renowned sources.
Here's a fine gentleman, who's standing up for what's right, the limitation of these minority groups who do nothing but whine and complain. However, we here at the Northern Jester do have a faint level of concern that with his limit being in the age of the stars, his reaction to the cast of Skins would be absolutely catatonic. We also are inclined to think that he's not got the strength of our next contributor.
He seems to be reminding us of all the shortcomings of those female firefighters that risk their lives for the average Joe like you and I. That's a real defender, and patron of the internet, and we salute you sir. One small point though sir, your point of putting the PC part twice, not necessary, only thing, I promise, but yeah, fix that.
Our next contestant, who I am going to name George, has a really entertaining premise that the entire character of The Doctor will be completely altered, and the whole series will be like a fashion show. He seems like the type of marketing man that the BBC needs, look at the roaring success of shows by Gok Wan, Trinny and Susanna, or Ru Paul. Thanks George, you really saved those ratings.
This one has a valid point, we wouldn't be having this argument, this article if the gender neutral brigade had been involved. Now, I know the term of doctor is gender neutral, but what do women know about caring for people. Let's look at historical stereotypes, men are hunters, killers, warriors, and women, well they're nothing more than panzy care givers. They're not prepared for the doctor role at all.
"Jamie" here has a valid point, I always decide on which BBC shows to watch based on how much nipple you get to see. I hear Blue Peter is always good for that type of thing, and so was The Weakest Link.
We circle around to George again, who just seems to be highlighting the importance of make-up and accessorizing, this will really compliment and add to this new fashionista series of Doctor Who. Also, the importance of someone applying a "sad react" just shows how emotionally touching this series already has the potential to be, before anything's even been announced fully.
Here, the man I shall name "Phil", is showing us just how interesting, dramatic, and scandalous the new series could be. A husband, but isn't the doctor's character married to River Song? Amazing, bigamy? Lesbians? And it's got sci-fi? It sounds like an interesting version of Corrie but set in space. This comment also highlights the importance of household chores even when you're the last of a species and a mighty space wizard. I wonder how many times the Roomba batteries need changing in the TARDIS…
Here, the man I like to call "Tim", seems to have missed the point though, doesn't the Doctor constantly talk about how he's the last of his kind? I mean we can't play fast and loose with the timeline, that would be like sticking another samurai in that Tom Cruise movie, The Last Samurai, that would come in and save the day. Or like putting another agent in a Bond movie to help him through, because that has never happened.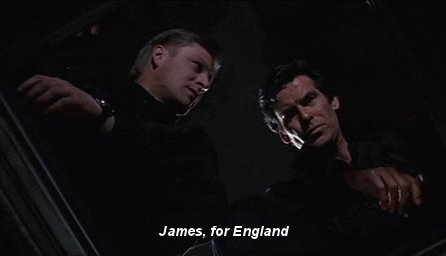 Now, these people have started to change my tune to how this catastrophe is going to end, I'm starting to warm to the idea. However, the thing that really is doing it is my legal/professional obligation of being a person in journalism in response to this tweet.
As due to it being from Katie Hopkins all journalistic properties do have to move as far away from agreeing with her. This is due to the fact that she is such a job repellent even citing her can cripple you.
So, I suppose we're going to have make ourselves comfortable with our new representative of "Lone Maniac Suggests They Are Judge Jury And Executioner" but in space. I just hope the writing is better and the characters are actually three dimensional. If you want to share your opinions; please, comment, tweet me, yell incoherently at your phone/laptop screen, or whatever this is.
P.S. Please stop using cats blood on the side of my house it's difficult to clean up, and the vultures are circling.